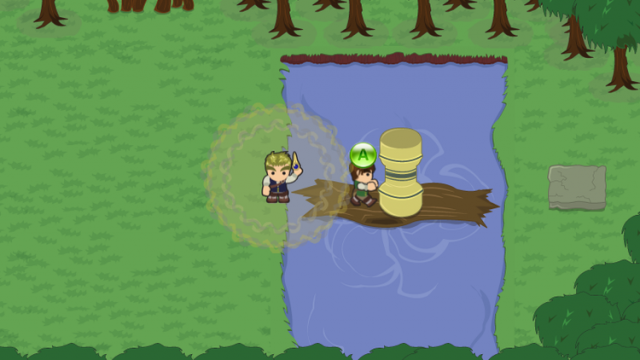 Bromancing the Stone
Bromancing the Stone is a cooperative puzzle adventure game prototype, a bit like 2D Zelda without the combat. Both players are equipped with the same three abilities: stopping time within a radius around the player, repelling objects away from the player, and attracting objects toward the player. However, the puzzles always require both players to truly cooperate with each other. Our design vision centered around encouraging real-world communication between the players in order to solve the puzzles.
The game prototype was made as part of another team member's undergraduate senior project. I was one of two designers and was also the sole programmer. I built it in C# with Microsoft XNA Framework and also created a separate, graphical level editor tool that compiled assets with XNA's build pipeline.
After graduation, we spent a month redesigning puzzles, fixing bugs, and polishing corners in order to submit to IndieCade 2010. Watch our submission video below: